(For those who's having difficulties viewing the video, pls go to the following link http://news.naver.com/main/vod/vod.nhn?oid=055&aid=0000198387.)
An escaped moon bear from Kohwun Botanical Garden, Cheungyang- gun, Korea was shot dead on 31 Jan 2011.
A male moon bear escaped from the Kohwun Botanical Garden Zoo by lifting the gate, which takes huge strength, and was hiding in a nearby cave only 700 meters away from the zoo.
When it was found he had escaped 30 hunters followed him for 3 hours and it was easy to find his trace with snowfalls all around the mountain and these so called "hunters" fired 4 bullets and killed him.
According to the video footage, he was still alive moaning sadly when the hunters approached him to put the last bullet in him. The local police announced they initially planned to capture the bear but changed the plan after he ran even after the dart gun was shot at him.
He was 150 cm and 200kg, healthy 5 year old moon bear. (By Roh, Dong-hyun TJB reporter)
As moonbears.org spoke to the Kohwun zoo official today 7 May 2011, it is confirmed that the dead bear is indeed our escaped bear 'Miracle'. He escaped from a breeding farm as a 20 months old baby, he swam across the river into thick forest of Kangwon and lived in the wild freely for the next 2 years.
Upon capturing in 2009, he was sent to Kohwun Botanical Garden as everyone including Jirisan bear centre refused to take him in. His sex was originally confused when he originally escaped from the bear farm and at the beginning the media reported Miracle as a female. But later DNA tests proved the bear was a male being born from a mother imported from Taiwan.
You can find all the news on our Miracle at Miracle page http://www.moonbears.org/miracle.php#news and our June 2009 news under article 'we have a Miracle among us' http://www.moonbears.org/news-2009.html.
As shown on the video, moonbears.org feels it is extreme cruelty to the animal. And cannot justify why they had to kill the bear instead of capturing him in the middle of the winter where there is no people hiking. Once again, Korean governments showed no mercy handling animal issues.
This disgraceful event underlines the total lack of expertise and preparation for such things in Korea. It defies belief that the animal could not be sedated with the dart. It also shows no understanding of the need to protect and preserve moon bears in Korea.
The fact the murdered bear was originally an escapee from a bear farm shows his great determination to be a free spirit. To succeed in his second successful attempt to get back to the beauty of the wild and to be able to survive outside a zoo environment is proof that even farmed bears have the natural ability to survive in the wild.
For Miracle to end his life in this cruel and unthinking way is an absolute tragedy and reflects poorly on all this involved.
Miracle should now be a symbol for all the world of the struggle against the farming of bears. He showed us that moon bears will never give up and neither will we.
*** The Founder of Kohwun Botanical garden Mr.Lee, Joo-ho said the zoo built a monument of this magnificent bear who symbolizes the will to be free.
http://www.kohwun.or.kr/bbs/board.php?bo_table=freeboard&wr_id=12128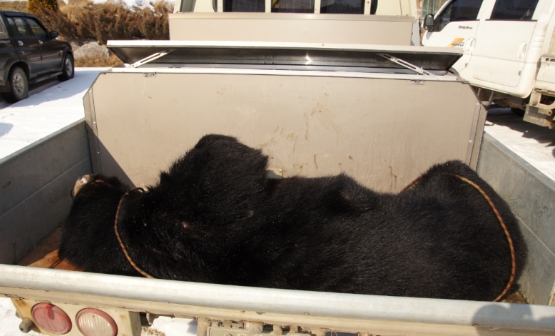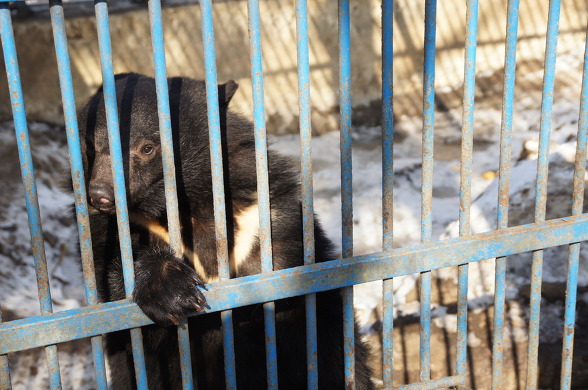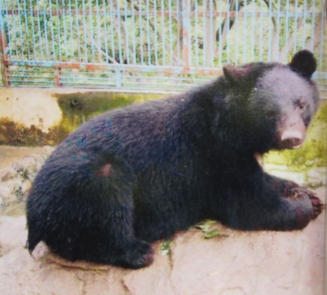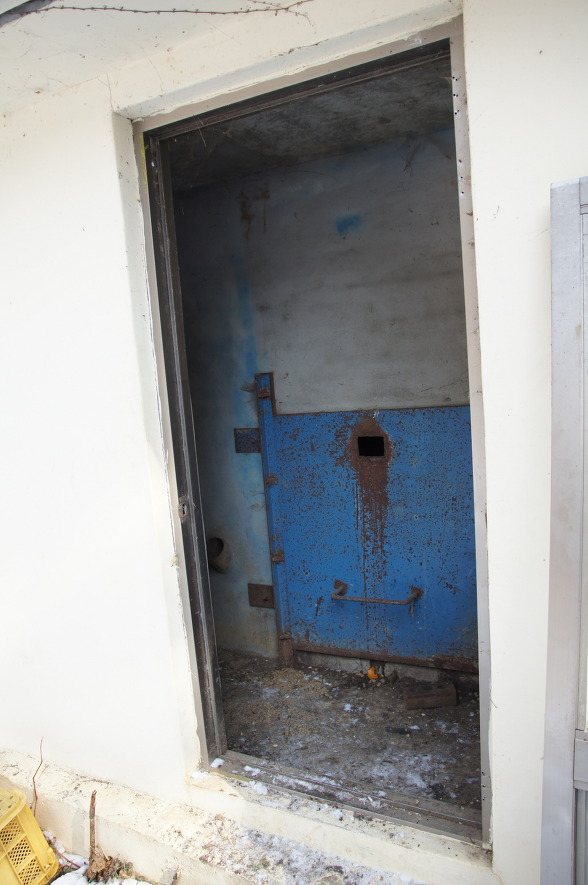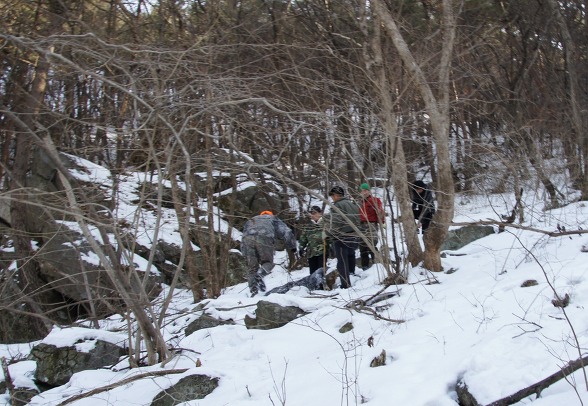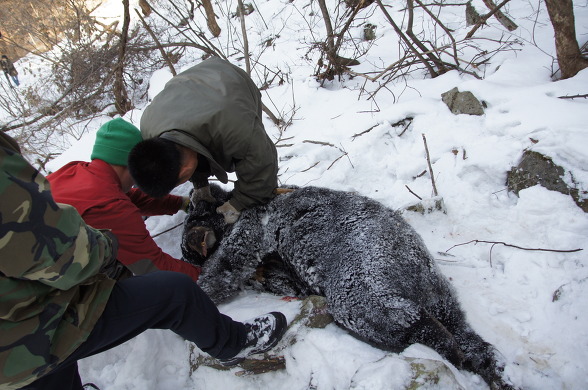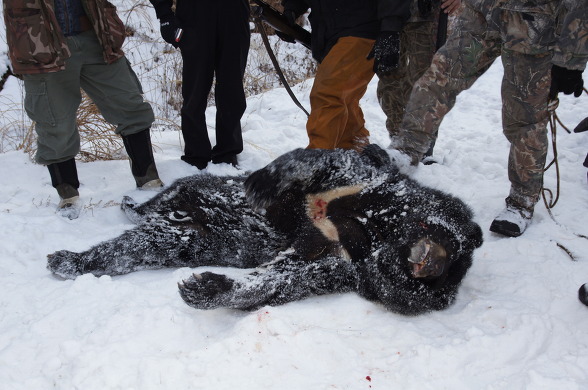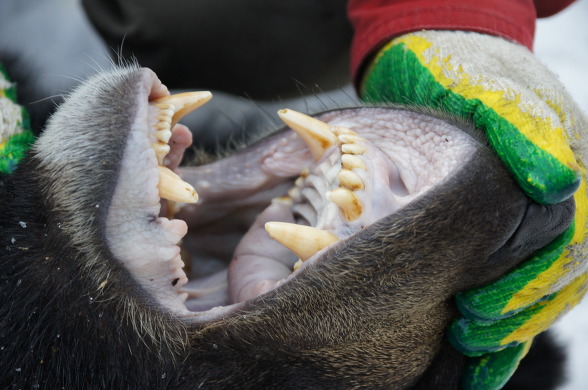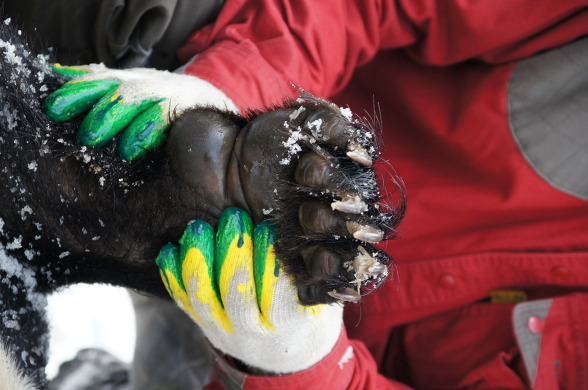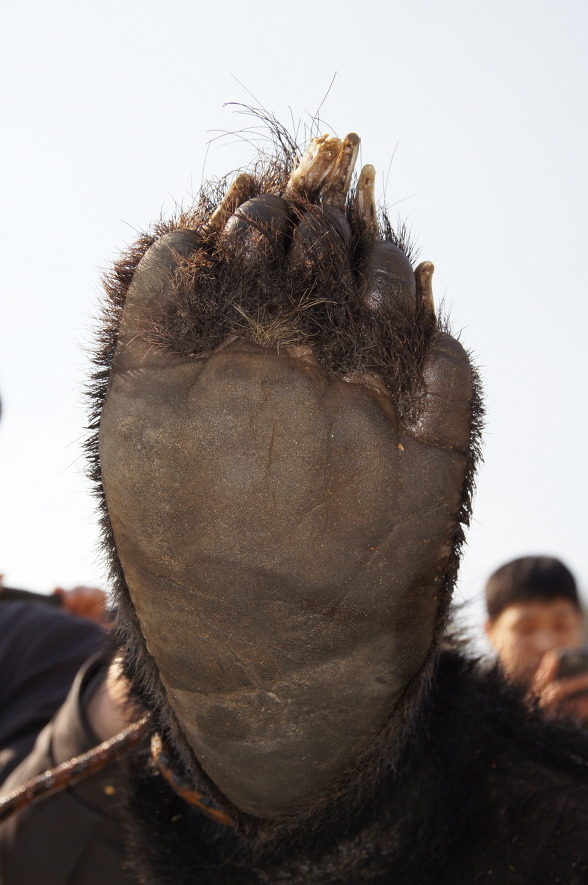 March 2011
Save Korean farmed bears and to sanctuaries
The bill governing farm bear management was temporarily delayed in the National Assembly due to the North Korea crisis, according to representatives from the World Society for the Preservation of Animals. Green Korea United announced a further delay this month due to the foot-and mouth-disease outbreak. At present, Korea remains one of three countries to allow the controversial practice of bear bile farming.
moonbears.org strongly urges the Korean government do not delay this matter any further and come up with a clear plan to phase out bear farming industries in Korea. The Bill, titled o?=o?=o?=o?=o?=o?=Farm Bear Management, Special Law' does not indicate the Government's obligation to save all capable farm bears and into sanctuaries to care them for the remainder of their lives. The bill suggests the Korean government to select bears to buy from the bear farmers however how any and whcih bears to be bought is not mentioned on the bill. This is worrying fact that to accomplish ending bear farming forever, it could mean mass slaughtering of existing farmed bears in Korea.
Talks are expected to resume in April, during which time 2 sessions of National Assembly meetings are anticipated.
The bill has 4 main objectives :
A. Cessation of breeding policy starts within 6 months from the day this law passes
B. bear cubs born within 6 months after this law passes cannot have purpose changes
C. the selected bears who are to be bought by the government cannot have the purpose changes, other unselected bears who meet the legal slaughter age can have purpose changes ( which means to us these bears will be slaughtered- mass killings )
D. anyone who breaks this law will be fined accordingly and the bears will be taken from the farmer. Other materials produced such as fur, blood, bile, meat etc will be confiscated

The proposed bill is in 13 sections:
1. purpose of the special law
2. definition of farmed bears
3. other laws related to this proposal
4. prohibition of cruelty to the animals
5. prohibition of further breeding
6. compensation over the phasing out breeding policy
7. prohibition to the purpose changes of bought bears
8. establishment of buying and managing the bought bears
9. administration in trust of the bought bears
10. prohibition of buying and selling of farmed bears and etc
11. penal regulations
12. seizure and waste materials of farmed bears
13. fine for negligence

* The bill- Farm Bear Management, Special Law is ready for the public provided in Korean (Pls find the bill here )